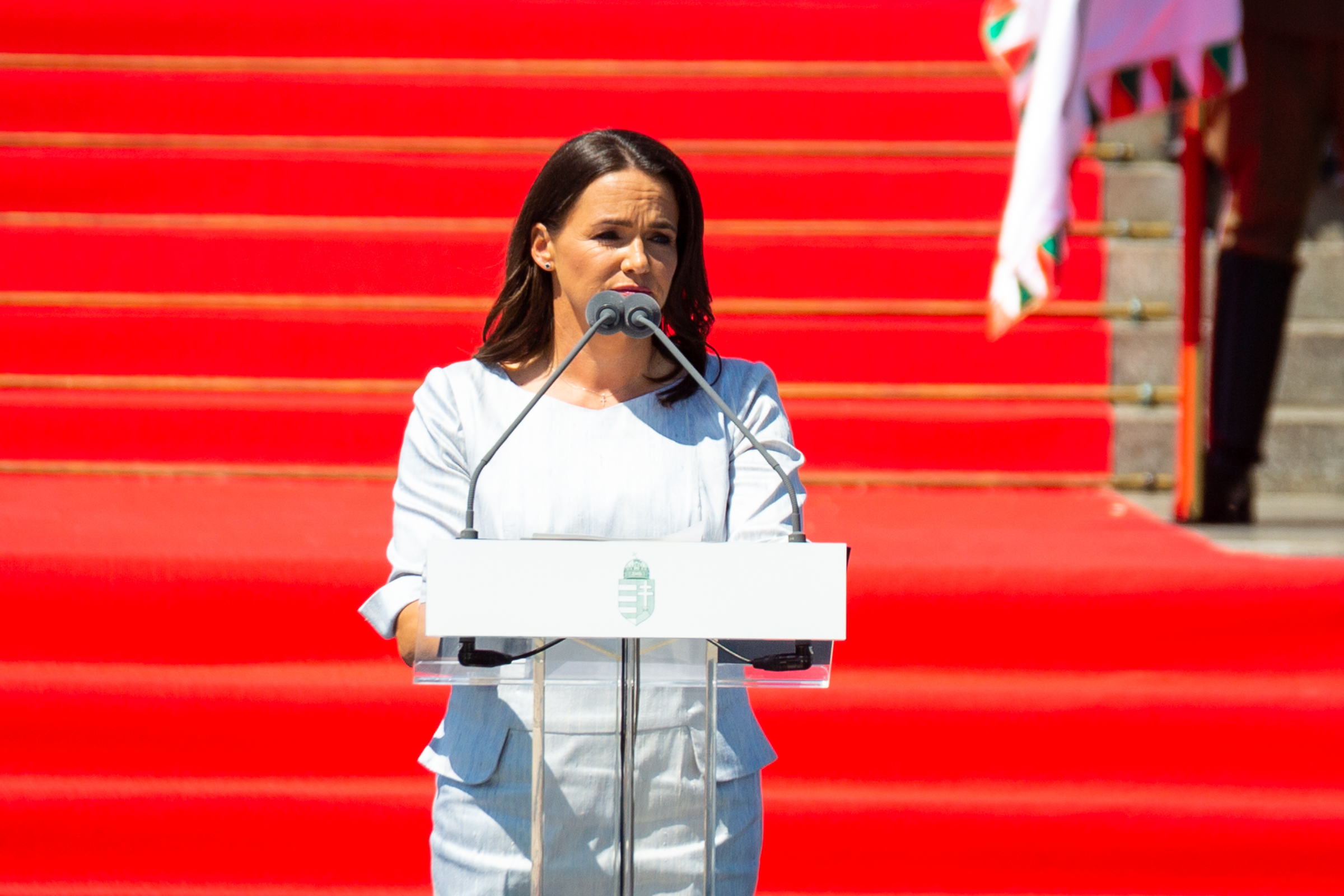 Katalin Novák was inaugurated as the new President of Hungary today during a festive ceremony. In her speech, she summarised the meaning of war in Ukraine for Hungary in ten points, as follows: 
1. We condemn Putin's aggression, the armed invasion of a sovereign state.  
2. We say eternally no to every effort aiming at the restoration of the Soviet Union! 
3. We Hungarians want peace, here in Hungary as well as in our neighbouring countries. We want to win peace, not the war! 
4. This war is not our war, but this war is also fought against us peace -loving Hungarians. We long for security, mutual respect and prosperity. We demand that war crimes be investigated and punished! 
5. We are not neutral. We stand with the innocent victims and with the truth. As members of the European Union and NATO we meet our commitments, and when we have the right to say no to a decision and the interests of Hungary so require, we do say no. 
6. Under no circumstances are we willing to give up our hard-won sovereignty! We are continuously developing our defence forces.  
7. We support Ukraine's accession to the community of European countries.  
8. We are prepared to make sacrifices for peace, and do not prevent our allies from making sacrifices. Yet we will not consent to decisions demanding a bigger sacrifice from the Hungarian people than the pain such decisions inflict upon the Russian aggressor. 
9. We are willing to play a mediating role between the warring parties to facilitate the continuation of peace talks. 
10.  We insisted on respect for the rights of Hungarians in Ukraine until now, we are insisting on these rights now, and will continue to insist on these rights even after the war.
At the end of her speech, she announced that she will travel to Warsaw on the 17th May and will meet the President of Poland.
The full speech can be accessed in English through this link.