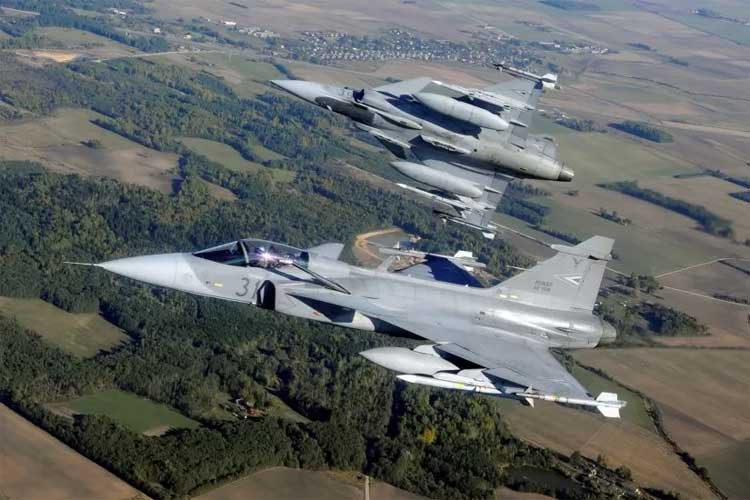 From the beginning of August until the end of November 2022, JAS 39 Gripen multirole fighter aircrafts of the Hungarian Air Force take part for the third time in NATO Baltic Air Policing Mission from Šiauliai Air Base in Lithuania. Currently four aircrafts and 80 service members from the Hungarian Defence Forces 59th Szentgyörgyi Dezső Air Base in Kecskemét are safeguarding the skies over Estonia, Latvia and Lithuania, providing a swift response to any security threat in the region together with our German and Italian partners.
Hungary considers the Missions as an excellent example of NATO's credibility and solidarity among allies. Together with allied forces on the ground and in the seas, they ensure deterrence and peace not only for the Baltic region, but also for the whole Alliance. Showing solidarity to each other and expressing readiness for deterrence is especially important now, when a war is taking place so close to NATO borders.
Hungary is a staunch ally of Estonia and keeps its safety and security in high regard. The two countries celebrated one hundred year of diplomatic relations in 2021, underlined by strong cultural cooperation and the Finno-Ugric linguistic relationship. Joining NATO and EU further strengthened the traditional cooperation, extending it to security and defence policy as well. On the occasion of the national days, remembering the restoration of Estonia's independence and the foundation of the Hungarian state, Hungary is proud to pay tribute to its friend and ally.